Scoring League Games on the App
Created :

23rd March, 2017

Last Updated:

25th July, 2017
From your android device or IOS device open the "Score Squash" app you downloaded and log in. Once you have logged in press the "+" sign in the top right corner.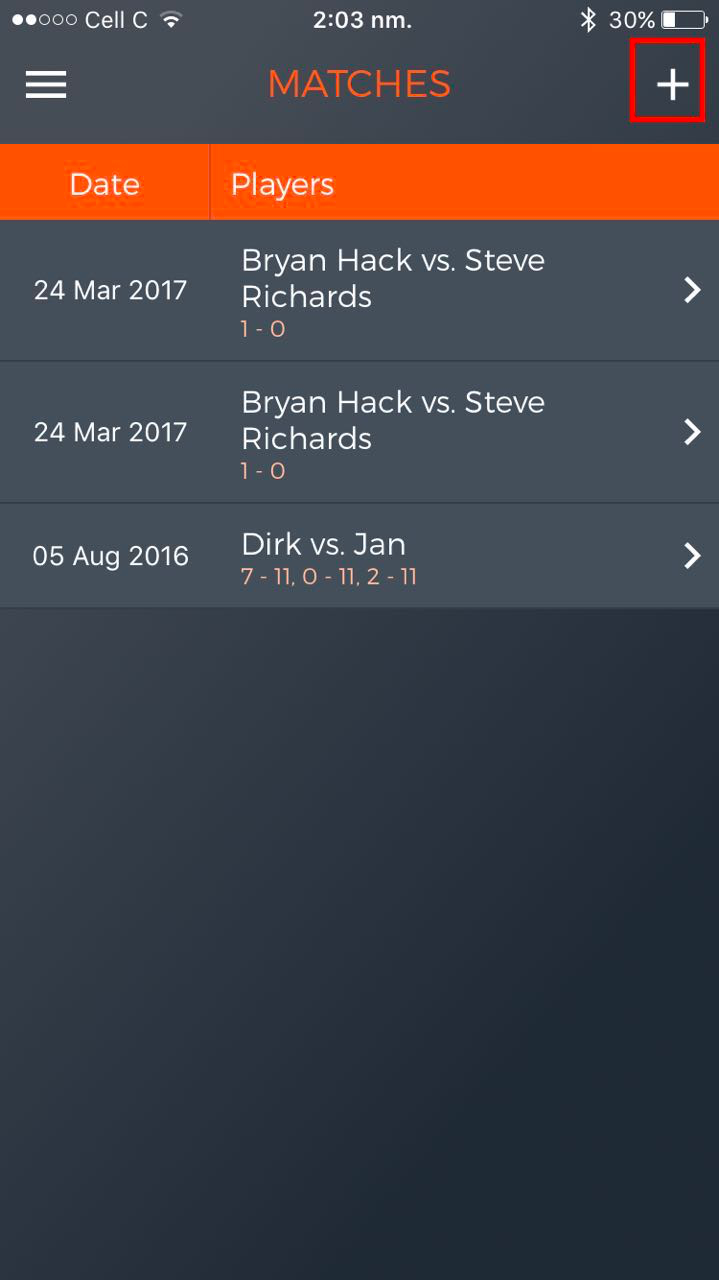 Press on Browse events and search for your event. Be it a league or a tournament. If you can not find your event contact your league or tournament organiser.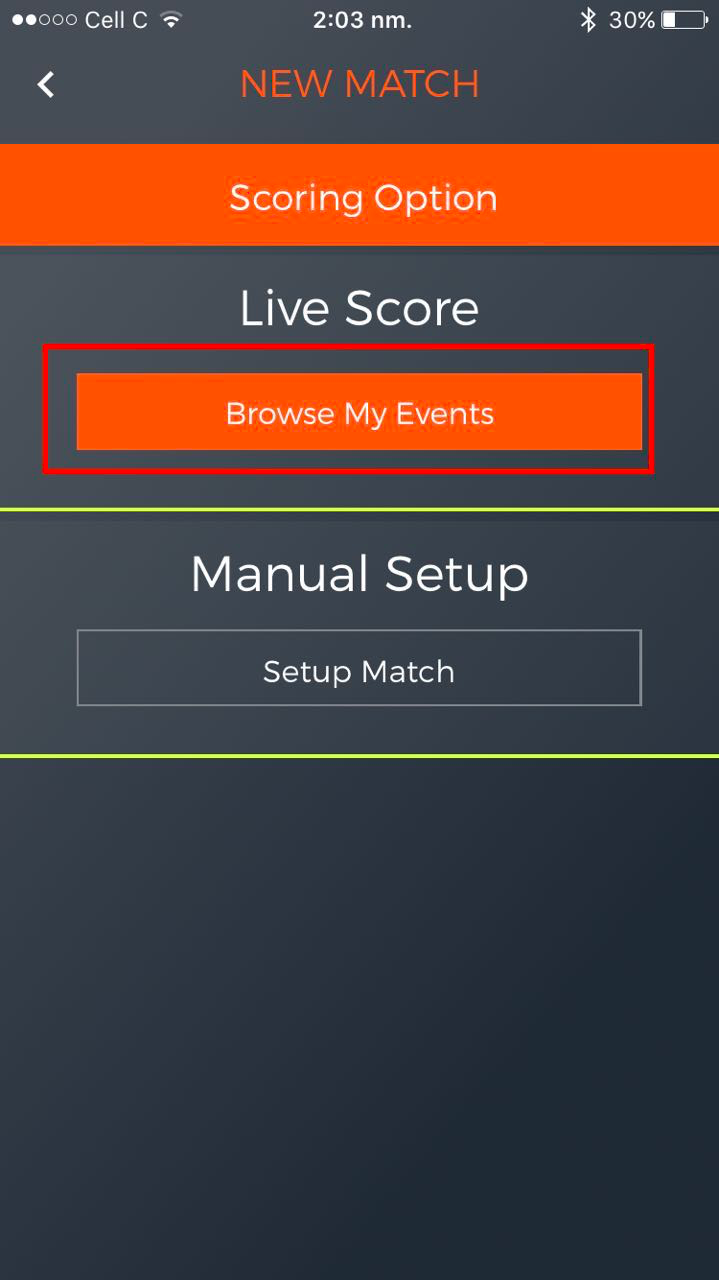 Press on your desired event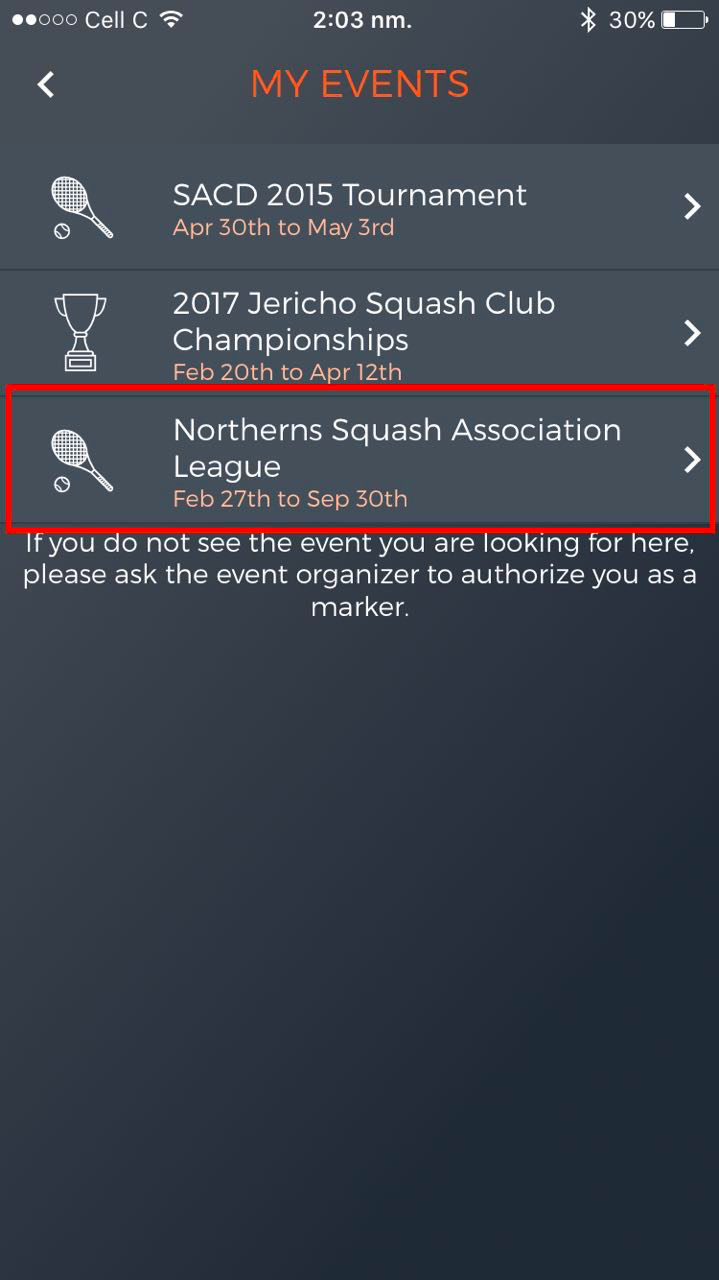 Depending on the admin rights you have you would be able to score different events. Scoring your own team mates is what you are after. Click on the match that is applicable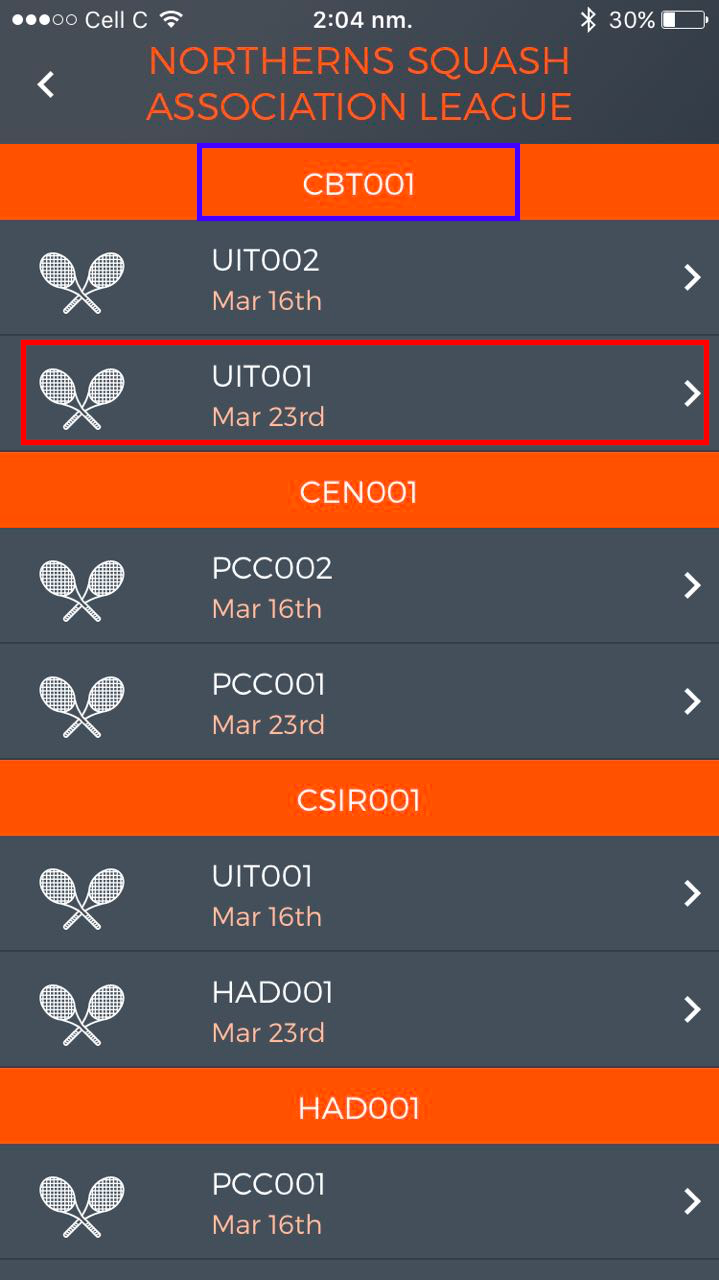 Captains can preselect their line ups from the web league page, which will pre populate these fields. Score keepers can also change the players if required. Click continue and score the match. All scores on the app are live and can be followed on the web at the applicable league or tournament page on SportyHQ.