Bulk Renew Member Affiliations
Created :

19th January, 2017

Last Updated:

15th March, 2017
To do Bulk Renew Member Affiliations go to the Club Affiliations menu.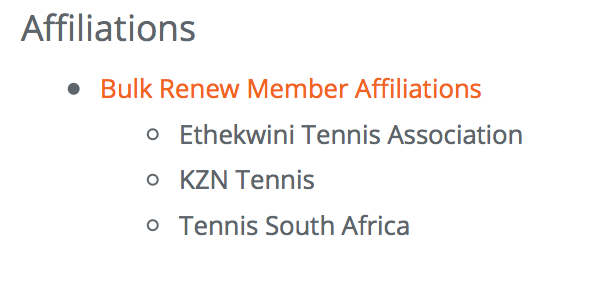 Step 1: Now you will need to go to each member and choose the plan for each of the affiliates.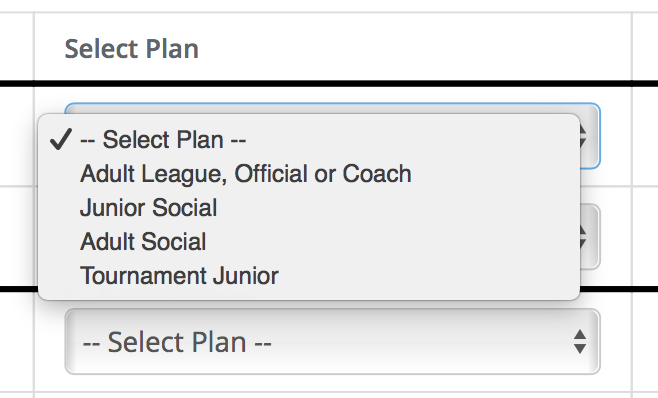 If the current status is green that membership is in good standing , if red then that membership is expired and will need to be renewed. Scroll all the way to the bottom and click continue.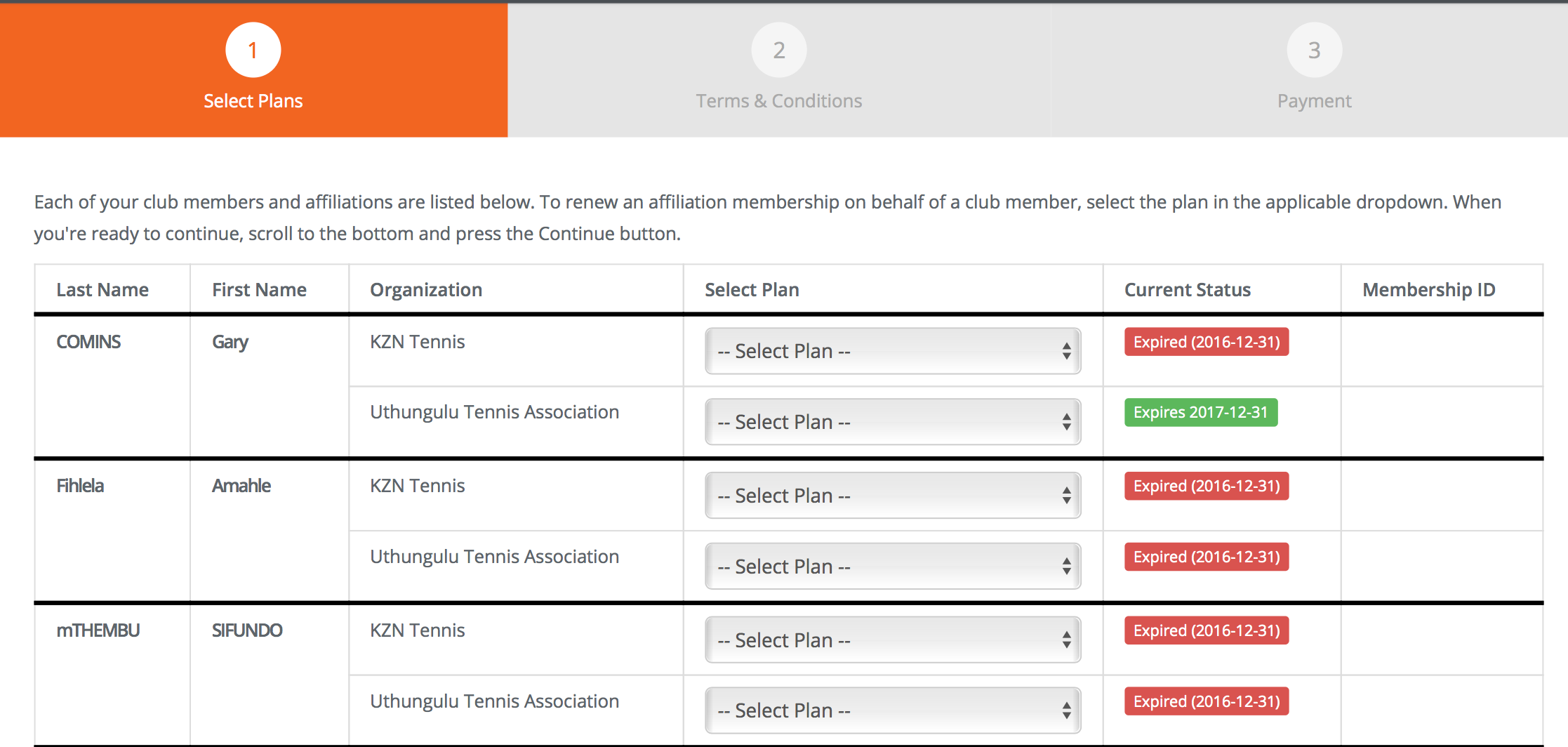 Step 2: Terms and conditions. You will need to tick the I agree to the terms and conditions listed above box
Click Continue to progress to step 3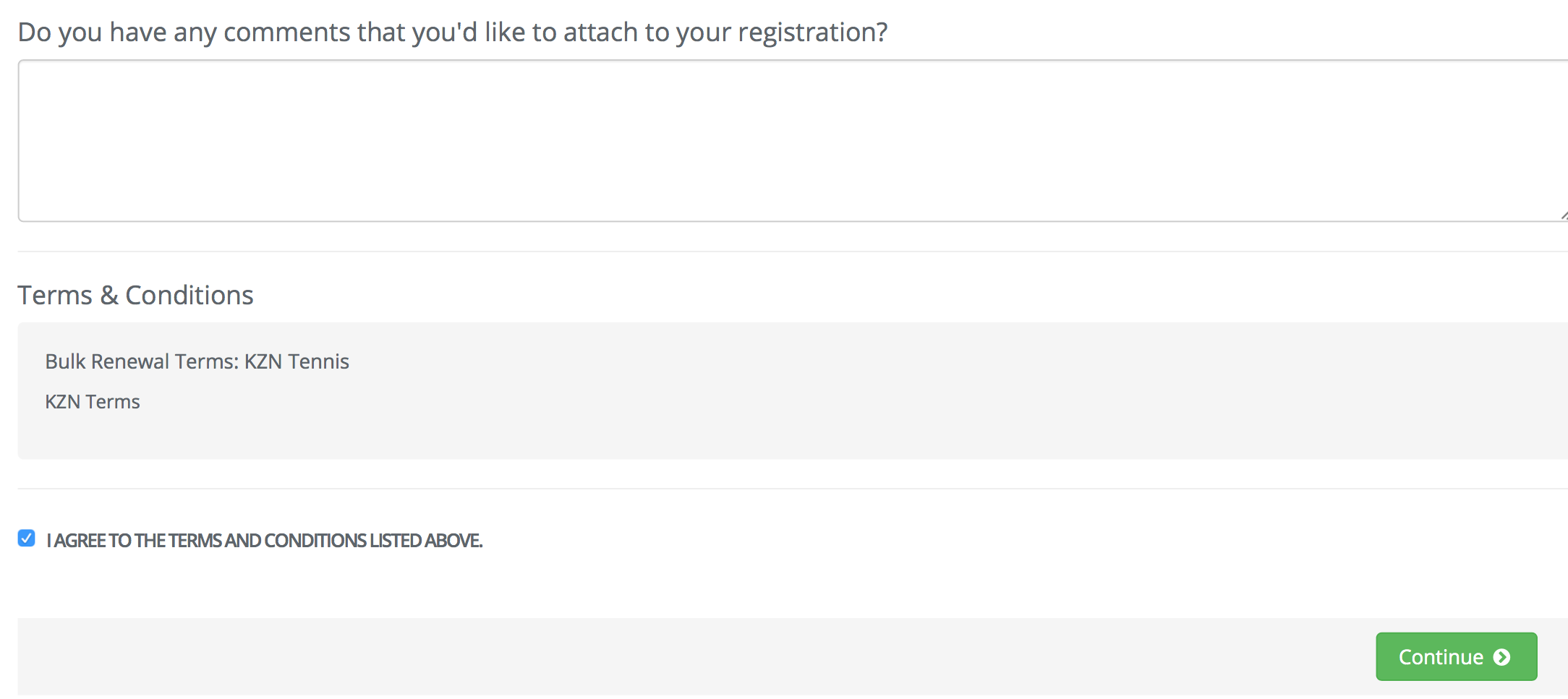 Step 3: Payment. This page shows the breakdown on the invoice and the total payment.
Next you will need to select your payment method. Again choose continue to move on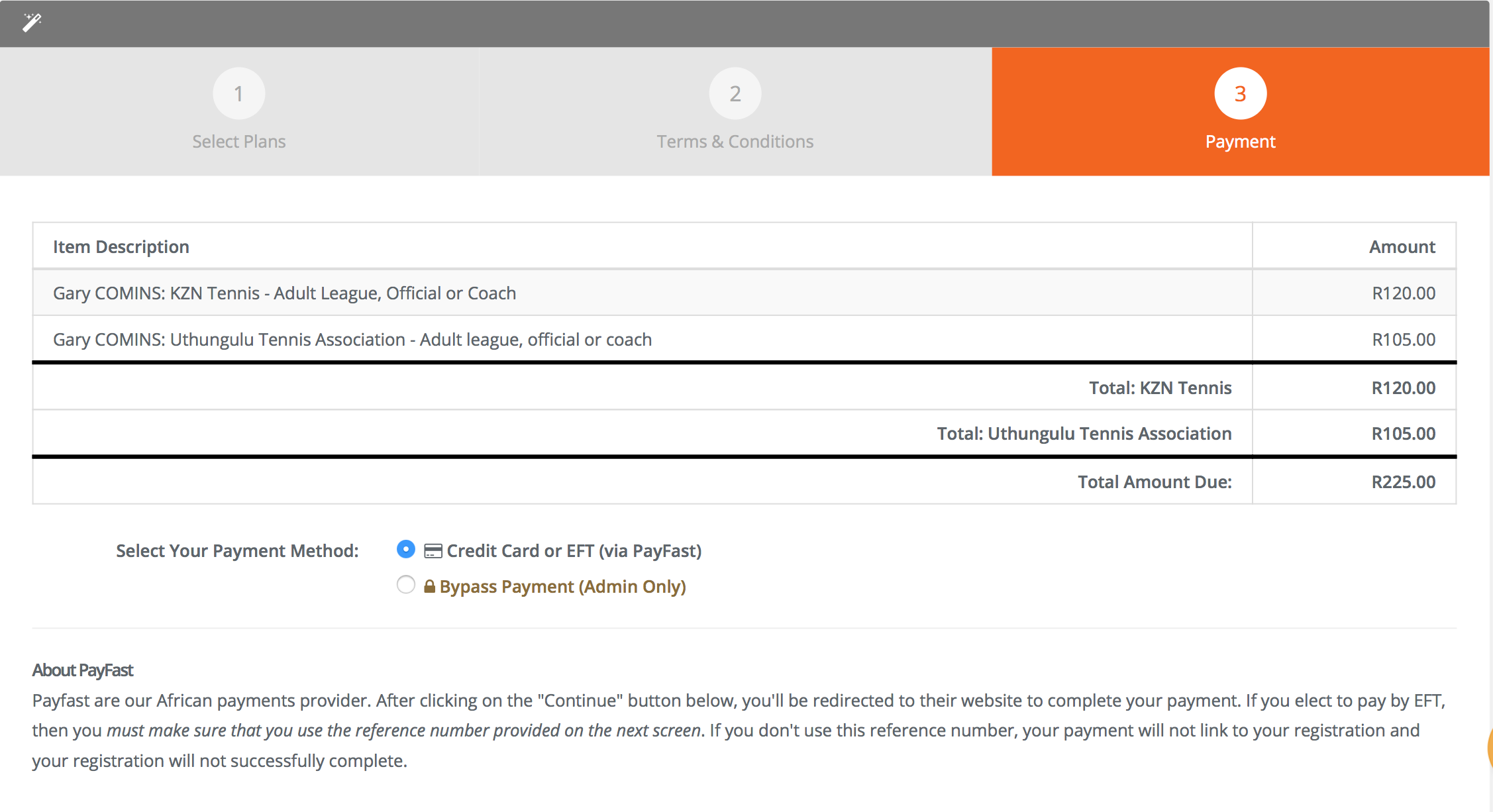 Payfast:
Payfast are our African payments provider. After clicking on the "Continue" button below, you'll be redirected to their website to complete your payment. If you elect to pay by EFT, then you must make sure that you use the reference number provided on the next screen. If you don't use this reference number, your payment will not link to your registration and your registration will not successfully complete.
Select your payment method. As discussed you will need to remember the refence code. To copy this click on the copy box next to theline you wish to copy.
Complete your payment at the bank of your choice.