Club Settings
Created :

7th January, 2017

Last Updated:

27th February, 2017
To see the club settings, choose the club Settings from the menu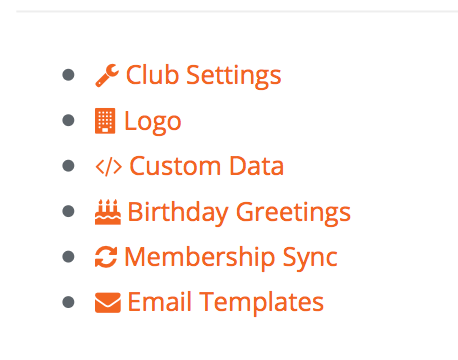 To set up the Club set up, go through each section.
General Information: First thing is Club Name, the Abreviation , the limit here is 7 letters or numbers . This abreviation will be shown alongside your player in any tournament or Ranking.
Type: Either Private or Public. No real difference at this stage
Club Admin: These people have full access to all club activities and club members information.
Club Staff: Can only add or edit members details. Make bookings on behalf of members.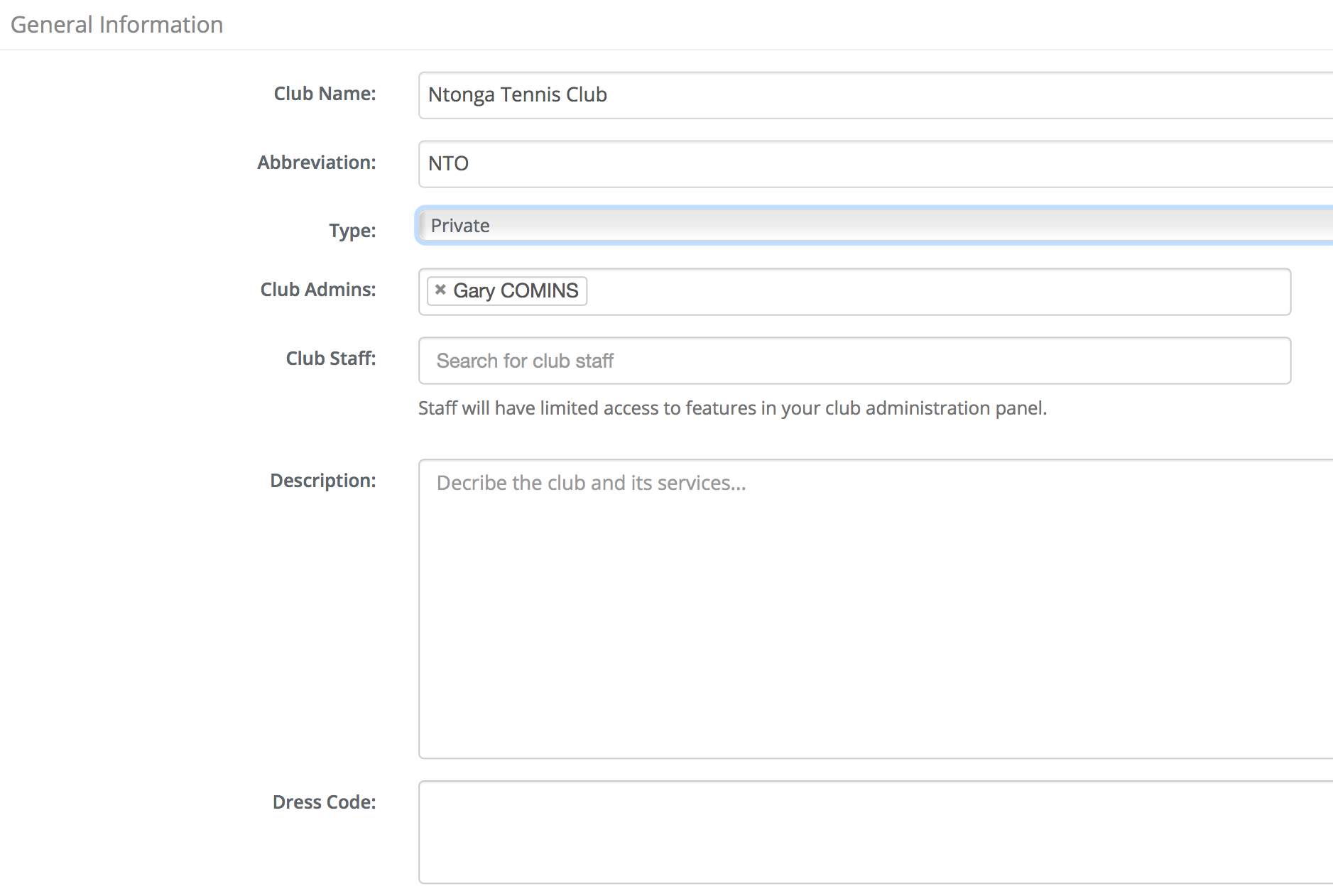 Description: What ever is entered here will show on your club profile page under the about information block.
Dress Code: If there are any special dress code requirements.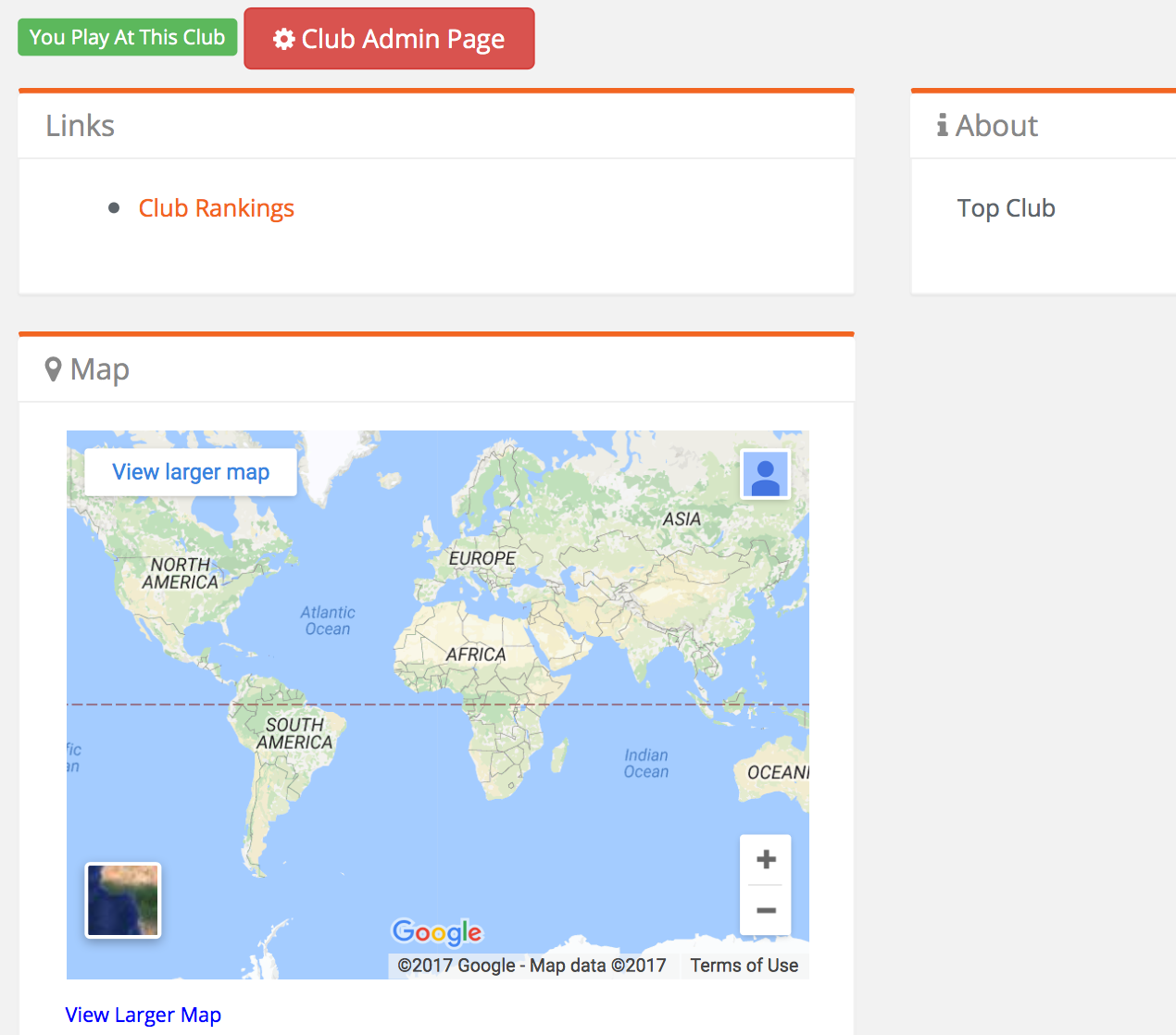 The next 2 sections are about the services the club offers , Parking and Change Room Service
The email address , this will be the general club email and will be publicly visible.
The phone number this will be publicly visible and availiable to anyone wishing to contact the club or member selected.
If you have a website for the club this is where you enter the address. www. ????.com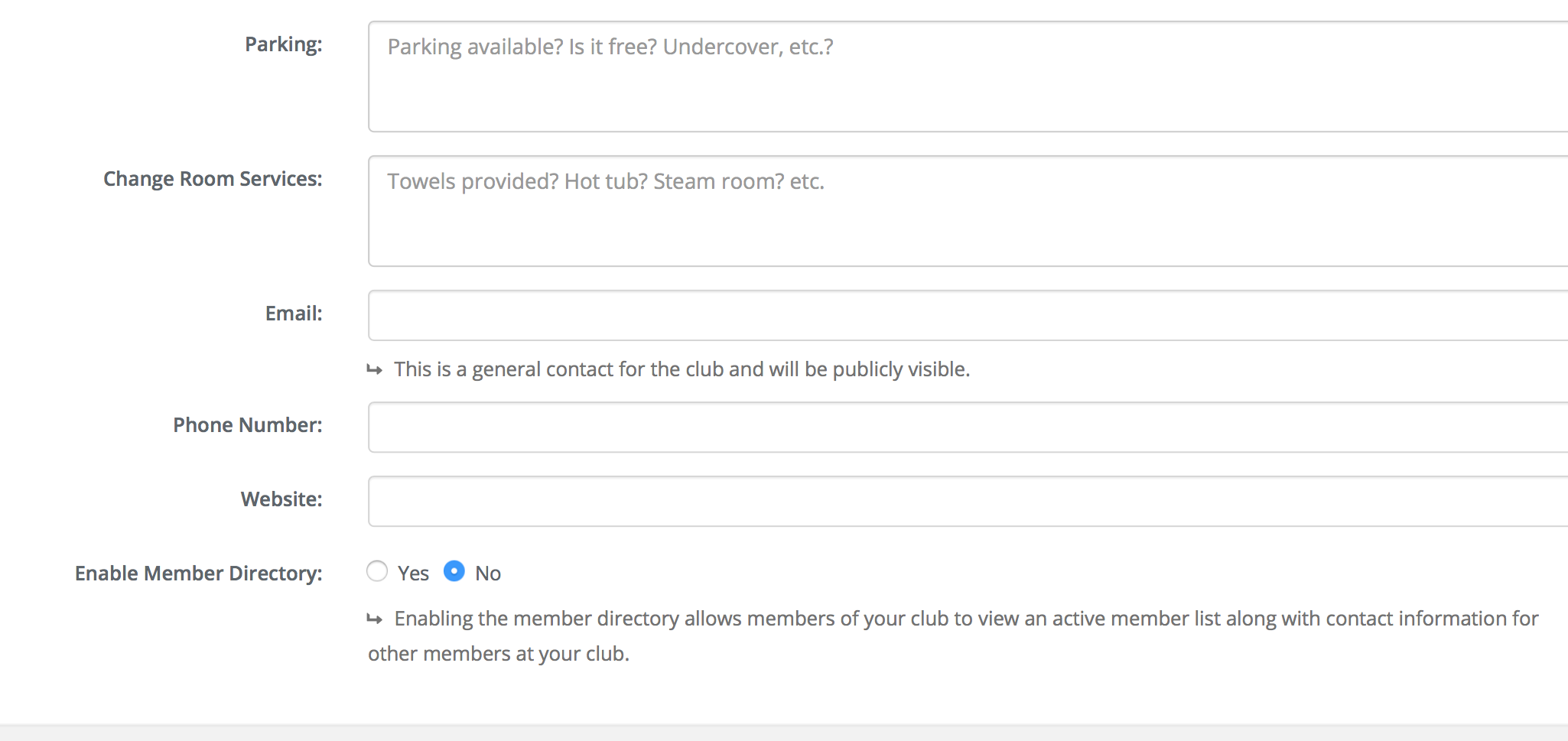 The Enable Member Directory . Yes Enables the members to see the contact information of all other active members at the club. The members will then need to go and set their own visibility under their profile, then Phone and keep it private, if they dont wish to be seen.then choose save.

IF No then no body at the club will be visible.
Now to load the club address , ensure you select the correct Regions and districts.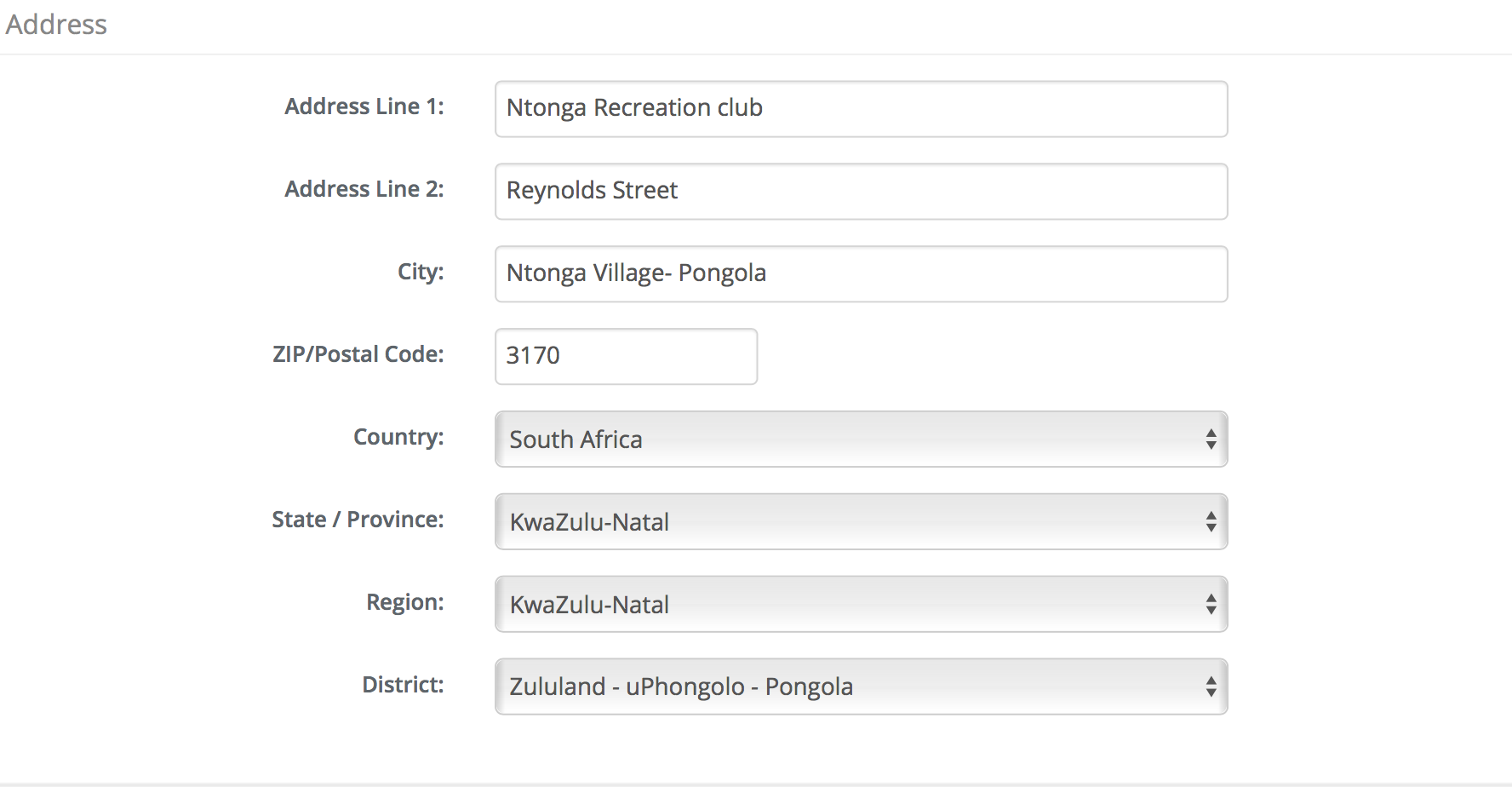 Choose the currency from the drop down menu.

Now to select the sports your club offers.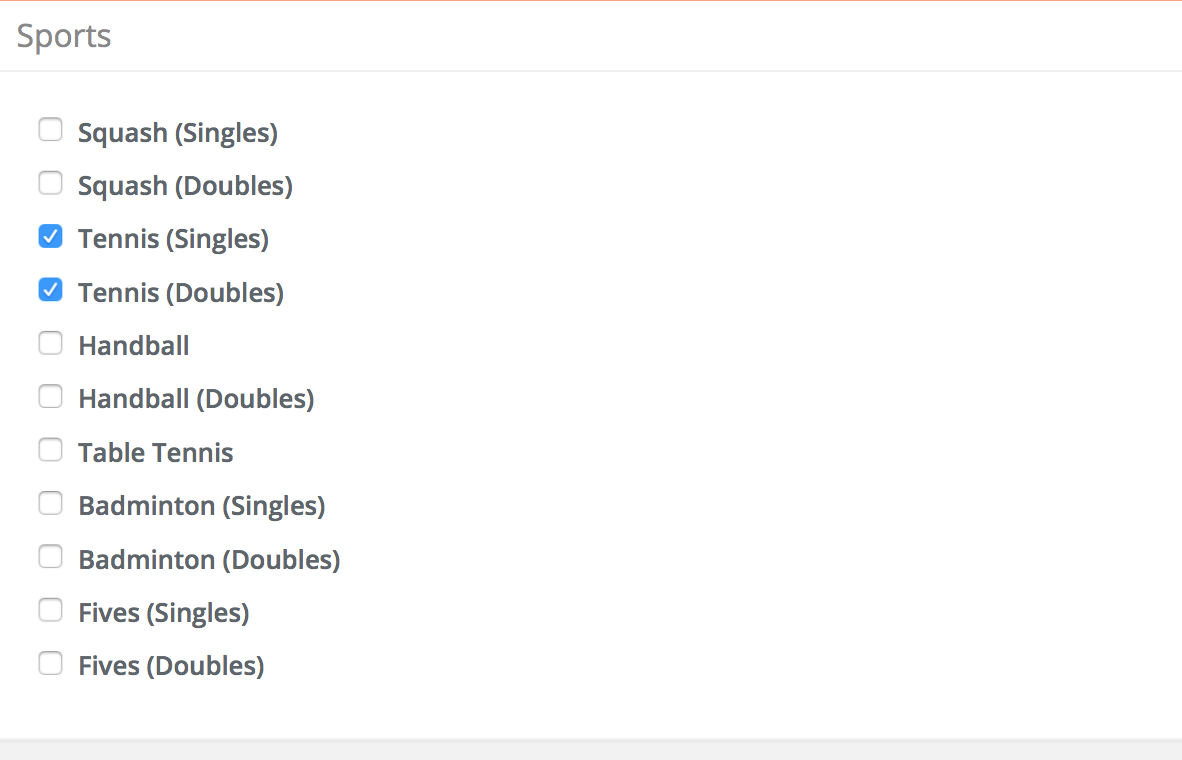 The last section is to load your web profile. To do this you ??????
Next is to decide on your membership ID Strategy . At this stage your only choice is to select Manually Generated . You will need to go and create these foe each member.
Note: This does not apply if your Governing body has allocated membership numbers