Send Mass Emails
Created :

28th December, 2016

Last Updated:

27th February, 2017
Send Mass Emails
Select send Mass Emails from the People & Communication menu
Now Compose your email subject and body.
To add an Attachment select Browse and select the file you wish to attach.
Click on Send Button to complete.
Note : If you wish to personalise the emails you will need to setup up a template first. See create Template further down the page. If not the Merge fields on the right is not visible.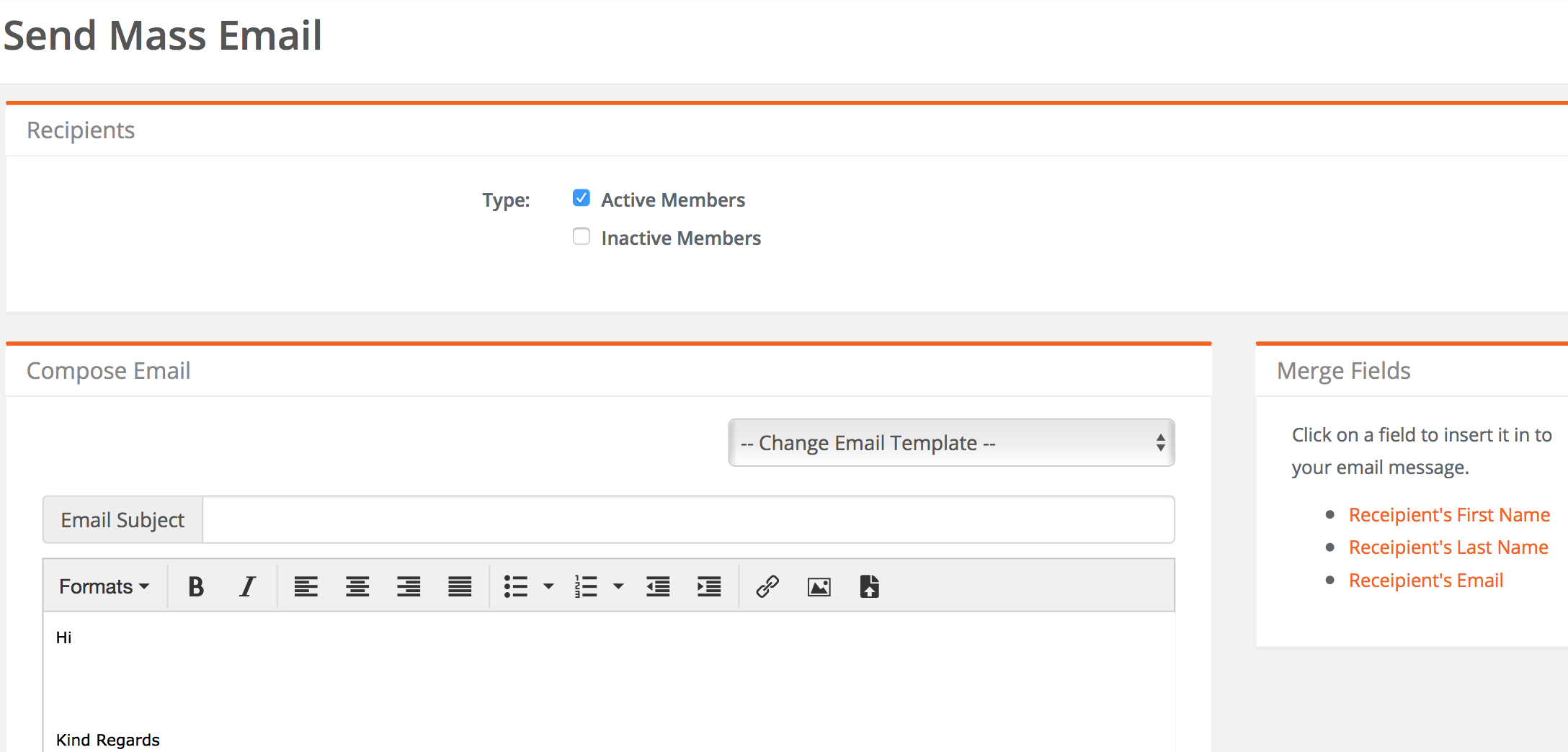 If you have regular emails going out and would like to set up a template. Then select email templates from the Club Setup menu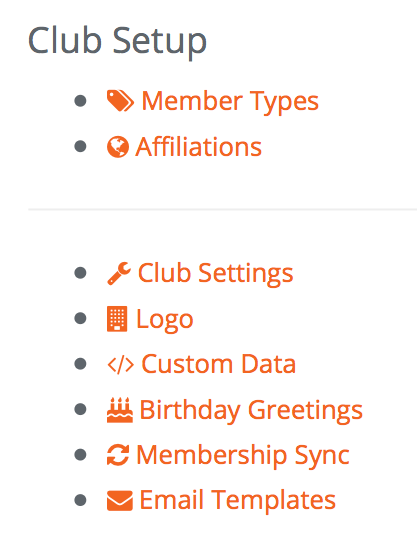 This will take you to the create template page.
If you have other templates they will be listed here as well. This page also lets you set your default template. Select the template name from the Set Your Default Template drop down menu.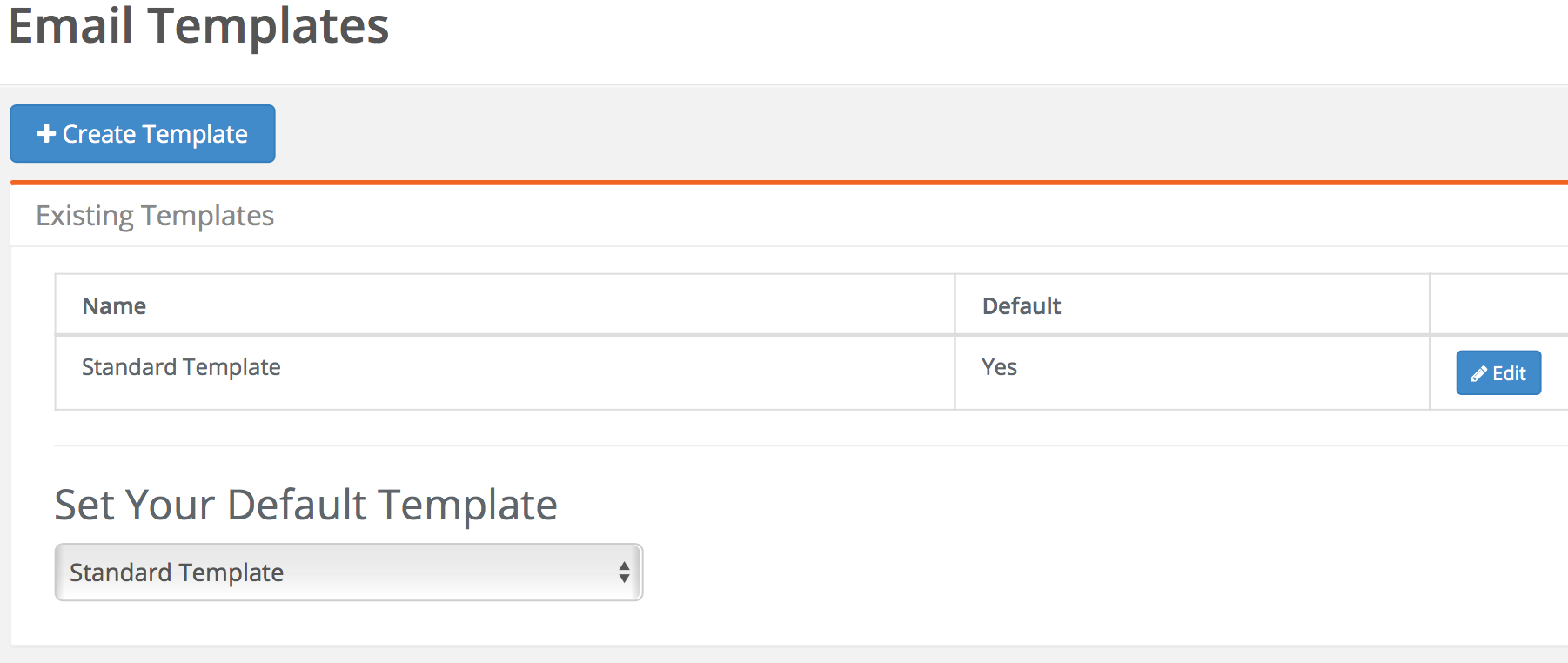 The Create Template page. The first item is to name your template. Then type your header and footer in the template box. You can add links, club images or files to the template if you wish.
Note : Make sure you add the email Body from the merge fields on the right to all templates. If you dont it will show an error.