Box Leagues
Created :

13th January, 2017

Last Updated:

13th January, 2017
To create box Leagues. Select from the Club Activities menu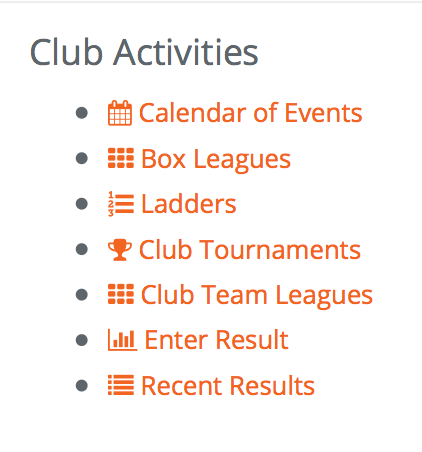 Next Step is to select +Add New Box League.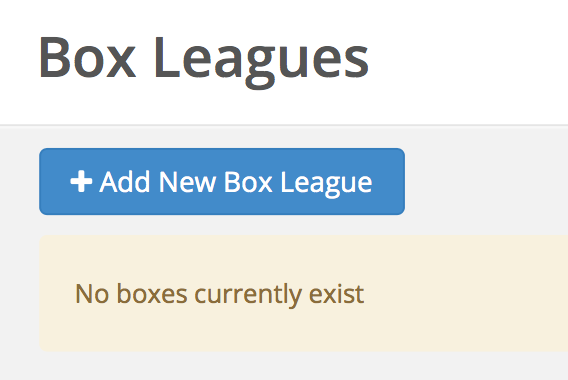 Now you will need to Name your Box league
Next select the Discipline. If your selection is not here you will need to go back to your Club Settings and select the correct Discipline
Now you will need to select the Scoring System from the drop down menu.
Who can play Members only or Anyone ? Anyone is a person who will need to have a sporty HQ profile.
Now select the number of players.

To select How the Winner is Calculated. You have 5 options.
Option 1: Choose the the order that different criteria are used to determine box standings. If you're not sure what this all means, just leave the default options. Otherwise you can drag 'n drop these items in the order that you wish the winner to be considered.

Option 2: Use a points system. Points per game won or points for a match win , points for playing a match, points for playing all your box leagues.